We are a Certified B Corporation
We're proud to be certified as a business doing good for society and our planet. Meeting B Labs standards of social and environmental performance, transparency, and accountability is a huge part of our mission to minimise the impact of ecommerce on our planet - one parcel, supply chain, and packaging approach at a time.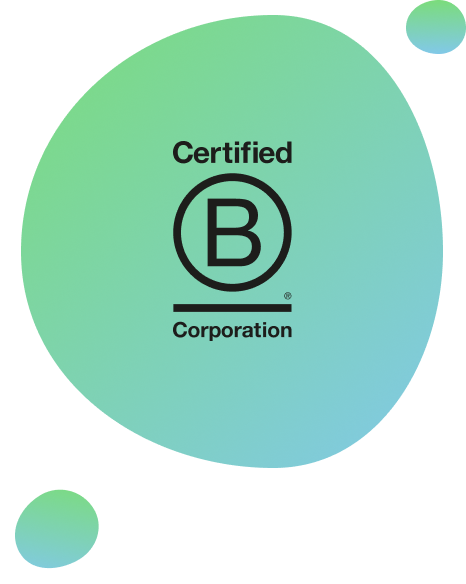 What is a B Corp
Being a B Corp is all about doing business the right way, creating a more sustainable and responsible economy for a better future. We're proud to be a part of an inspiring community of certified B Corporations that use their businesses as a vehicle for good. It's a rigorous certification process that considers the impact a company has on people and the planet and is the best framework for companies leading the way in positive change.
What B Corp means to us
We're on a mission to minimise the impact of the fast growing e-commerce industry. We know that to drive real, positive change, we must must be authentic in our values and practices. Becoming a B Corp means we've built the world's best ESG framework into our business to ensure we're committed to staying and becoming more sustainable into the future.
Making doing good our business
Our aim is to be an industry leader; focusing on developing sustainable practices and products, helping our customers achieve the highest standards of supply chain sustainability and transparency, and creating positive environmental and social change.
We talk a lot about sustainability and working towards a better future, and we're in the position to drive real positive change, so it's at the heart of everything we do. From volunteering for local initiatives, to creating a positive charity footprint through our charity partners, we build corporate social responsibility into our day-to-day values with a focus on the triple bottom line - People, Planet, Profit.
We're proud of how far we've come on our sustainability journey to get where we are today, but it's not over yet. We're continually developing our products and practices with a goal to minimise the impact of e-commerce on the environment, leading the way in social and environmental performance and accountability within the packaging industry.