This order will be held until all goods are available to reduce our carbon footprint.
You have added more stock than is available. You can shop alternative products, or if you would like further support please contact us through livechat or on 01622 580100.
This product is currently out of stock.
Your entire order will be held until this product is back in stock to reduce our carbon footprint.
You can shop alternative products, or if you would like further support please contact us through livechat or on 01622 580100.
Discount
Price
Per bundle (50 Wraps)
Saving
1+ Rate
£23.37
0%
2+ Rate
£21.13
10%
5+ Rate
£19.30
18%
10+ Rate
£17.78
24%
20+ Rate
£16.56
30%
40+ Rate
£15.75
33%
100+ Rate
£14.94
37%
200+ Rate
£13.82
41%
Product Description
Our 216 x 151 x 51mm Priory Elements EcoWraps are quick and easy to pack whilst providing secure protection for your goods. Offering the perfect solution for efficient despatches, simply wrap the cardboard around your items and secure with the plastic-free peel and seal adhesive strip – saving you precious time during the packing process. With a variable depth of up to 51mm, these innovative wraps – as used by online giants Amazon – adjust to the depth of your product, creating a snug, secure fit around your items, eliminating the need for any void fill or additional packaging material and the associated costs. Our Priory Elements EcoWraps are fully recyclable, plastic free, biodegradable and made from sustainably sourced materials, making them the ultimate eco-friendly packaging solution. To help highlight the importance of using sustainable, environmentally friendly packaging, we have printed our EcoWraps with easy to understand eco-markers, helping you convey your eco story to your customers without the need for bespoke packaging. Additionally, we have assigned each EcoWrap an endangered animal, which is printed on the outside of the wrap, in this instance a Seahorse; whilst acting as a helpful size guide, our Priory animal demonstrates that we are committed – as you are – to reducing our impact on the environment, protecting the planet and those who live on it as we work towards a greener, plastic free future.
People who bought this searched for: Amazon C1 Mailer
Product Specifications
Product Ref: LWBKWC1
Pallet Information
Quantity Per Pallet:
88 Bundles
(4400 Wraps)
Eco Score - 4/5
Recyclable
Biodegradable
Sustainable Materials
Plastic Free
Climate Neutral
Reviews
Product FAQ
Prioryelements x 1% For the planet
Sustainably sourced. Responsibly sold.

By partnering with 1% for the Planet, we will be giving 1% of the sale of each and every one of our PrioryElements products to environmental charities; so by purchasing the PrioryElements ranges you'll not only be making sustainable packaging choices, you will also be giving back to the planet. By connecting businesses to small non-profit charities who are driving environmental changes in their six core areas; climate, food, land, pollution, water and wildlife, 1% for the Planet have already given back £200 million to the environment. By working together, we can ensure a greener, more sustainable future for all of us.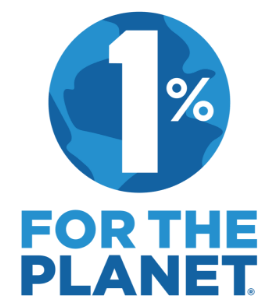 Find out More
We manufacture bespoke labels, packaging and printed items for many of our customers to optimise their customer experience and increase their despatch efficiency. We advise and supply a handful of UK and Europe's top retailers along with thousands of smaller online sellers and are happy to share our knowledge with you. So please get in touch below and we'll do all we can to ensure you get the best solution for your needs.


Enquire Now