Cardboard Boxes
Proud to be a certified B-Corp and UK's best reviewed cardboard boxes supplier. Outstanding value and sustainability credentials, in stock ready for same day despatch to 5pm.
200 sizes & styles in stock with Mix & Match bulk savings
Over 20,000 customers, and an Excellent rating on Trustpilot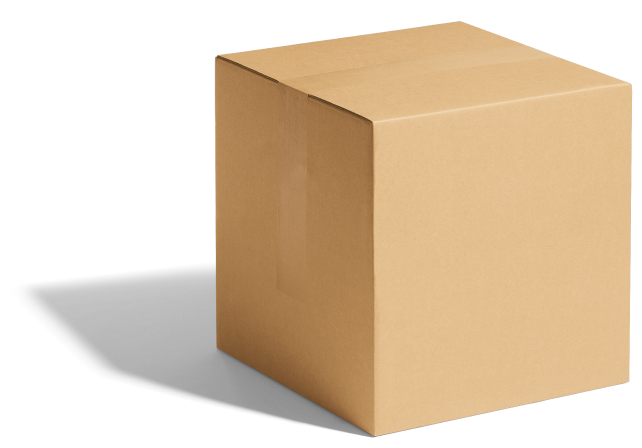 With over 200 cardboard boxes to choose from in our range we know that finding the right cardboard boxes for you can be difficult so we've created this short video guide to help you find the right boxes for you:
Free Delivery when you spend £250
Offer limited to UK mainland orders exlcusively.
Rated Excellent on Trustpilot
We wear our score as the best-reviewed packaging supplier for thousands of businesses with pride.
Get 1% of your spend back in rewards
That you can donate to one of our charity partners or redeem against your next order.
Mix & Match Savings
Meaning that everything in your basket contributes to your tier pricing.
Samples available on product ranges
Try the packaging or label you're looking for before committing to ordering stock.
Protect Rainforest with every order
You can choose to protect 1,000m2 of rainforest with every order over £30.
Custom Cardboard Boxes
Creating the perfect custom cardboard box has never been easier, and we're here to help you get the packaging you've always wanted.
Get Started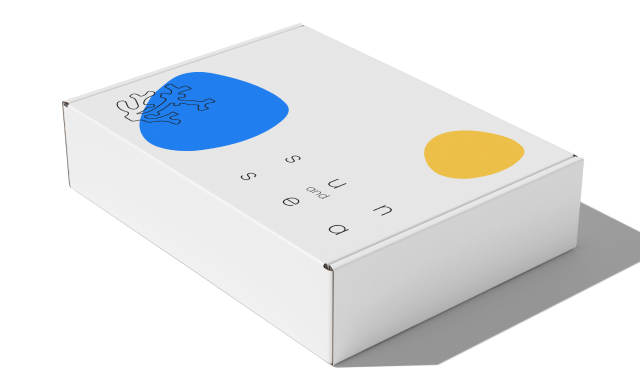 Cardboard Boxes Information
Cardboard boxes are the packaging staple for thousands of businesses, and our wide range means that there's an option for everyone. No matter the size of your eCommerce operation or whatever the need, you can choose from over 200 great value, sustainable options across 16 different styles - you'll struggle not to find the perfect cardboard box. If you're deep into researching where to buy cardboard boxes, it's not all black and white - there are a few things to consider.
Not sure which cardboard boxes are right for you? We've got the ultimate guide to choosing the right cardboard boxes to help you choose the best solution to pack, ship, or store your products.
Single Wall Boxes are an eco-friendly, excellent low-cost packing box with a 10kg load capacity. The single layer of corrugated cardboard keeps your items protected and our 60 great value sizes are ideal for those of you looking for budget-friendly packaging.
Double Wall Cardboard Boxes, as the name suggests, have a double layer of cardboard lining, making them twice as strong as single wall boxes. Sometimes you need that extra strength and durability when it comes to safely sending your stuff, and these boxes actually have a 25kg load capacity and are great for shipping pretty much anything. So, if you do have heavier, larger goods that need a little extra support and protection, double wall boxes are a great match.
Postal Boxes are perfect for sending items through the post sustainably, with minimal postage charges and when wanting to maximise your delivery success. Available in sizes guaranteed to fit within the dimensions for Royal Mail Large Letter and Small Parcel, our range of postal boxes are great for businesses looking for a low cost, eco-friendly postal packaging solution.
Priory Elements EcoBoxes™ are the ideal sustainable cardboard boxes option for a wide range of smaller items. Designed to minimise the use of new raw materials, these boxes are sustainably made, plastic free, recyclable, and biodegradable. Plus, they are sold in partnership with 1% For the Planet, so with each and every sale 1% is donated to non-profit environmental charities at no extra cost to you. You'll notice each product is printed with eco markers, this is a great way of communicating your commitment to using sustainable packaging to your customers. Unlike traditional postal boxes, these EcoBoxes feature a peel and seal closure and tear open strip to speed the packing process along and makes for a fuss-free opening experience for your customers.
Wine Bottle Boxes the CP 181 is the only bottle box with a certified guaranteed safe delivery with major courier DHL. Insurable in transit, these robust cardboard boxes are perfect for sustainably mailing wine bottles through the courier network. They're also manufactured completely carbon neutral, so if you
ColomPac Boxes are the gold-standard of cardboard boxes. Each style is innovatively designed to ensure your despatch operation is as smooth-running as possible. From Pop Up Packing Boxes which are ready for despatch in as little as 8 seconds, quick and easy to assemble variable depth boxes which adjust to the size of your items, returns boxes with dual seals, and the revolutionary range of Euroboxes which are all designed to perfectly fit on a pallet. ColomPac will have a high quality solution for you, however niche your need.
How sustainable are our cardboard boxes?
As a carbon neutral and certified B Corp, we are committed to revolutionising the packaging industry by offering environmentally friendly cardboard boxes that prioritise both product protection and planet preservation. By choosing to shop with us, you can make a positive impact on the environment while showcasing your commitment to sustainability - so how do we do this?
Our commitment to sustainability extends beyond our company's operations. We prioritise sourcing cardboard from responsibly managed forests and ensure that our materials are recyclable and biodegradable. All of our cardboard boxes use recycled papers for their corrugate and inner liners and an FSC approved virgin kraft or mix up to 70% recycled content outer making them one of the most sustainable packaging choices you can make. Compared to other packaging materials, the manufacturing process of cardboard creates a reduction of up to 60% in CO2 and oil emissions.
Plus, 55% of the cardboard boxes we stock are fully climate neutral, meaning that scope 1, 2 and 3 emissions associated with manufacturing, distribution, and are offset - but what's the difference between climate neutral and carbon neutral? These two terms often get confused, but it ultimately all comes down to the process of tackling carbon emissions and what happens beyond this.
We take supply chain responsibility seriously, that's why we diligently audit our partners to ensure that they practise what we preach. All of our suppliers have to follow our supplier conduct policy and provide evidence and transparency of their FSC credentials and material specifications. By analysing our supply chain down to the original source of materials, we provide you with the assurance and confidence to purchase our cardboard boxes, knowing that they meet the highest sustainability standards.
All of the manufacturing of our products takes place either in the UK or Europe and we consolidate loads into full containers. This means that none of the boxes you purchase from us have travelled on container ships, minimising the carbon footprint associated with long-haul transportation, and reduces the number of shipments required.
Are cardboard boxes recyclable?
Cardboard is a super sustainable, durable, and versatile packaging material - importantly, yes our range of cardboard boxes are 100% recyclable. If your box doesn't feature a peel and seal closure, you could consider using paper tape rather than plastic tape to seal your boxes instead.
This way there's no need to separate the paper tape and cardboard box when recycling, making it easier for you and your customers to dispose of the packaging afterwards. It's also great for reducing your single-use plastic waste making it a more sustainable option that's kinder to the environment.
Cardboard recycling rates in the UK have been consistently high in recent years, making it one of the most recycled packaging materials. The commitment to recycling and waste management practices has played a crucial role in achieving these impressive rates. According to the Confederation of Paper Industries (CPI), the recycling rate for cardboard packaging in the UK reached an impressive 84% in 2020.
Not only are cardboard boxes recyclable, they're reusable too - if your customers receive their products in cardboard boxes, they can be repurposed into storage boxes or even moving boxes. They're also biodegradable - corrugated cardboard generally degrades completely within a year thanks to its cellulose composition, so you can't really go wrong with choosing them as a packaging essential for whatever your needs.
Giving back to the planet, one box at a time
We recognise that one of the biggest responsibilities of running our business is managing the impact we have on the environment - so we made an eco promise as a business to reduce our impact, and the impact of our industry on the environment.
In addition to offering eco-friendly packaging options and aiming to educate customers on the importance of adopting sustainable practices into their business, we believe in giving back to society. Through our unique charity rewards program, every time you order our cardboard boxes, you have the opportunity to make a difference. Whether that be protecting 1000m2 of threatened rainforest, or choosing to elect 1% of your spend to support causes that align with your company's mission from any of our charity partners.
Cardboard vs Corrugated
Cardboard packaging is made of paper stock or heavy paper-pulp and is great for packaging lightweight products that need little protection such as clothing. Corrugated boxes are most commonly used for a wide range of packaging and shipping products due to its greater strength and durability. It acts as a cushioning material creating extra protection and reducing impact in transit on delivery vehicles or in warehouses.
Do you need single wall or double wall cardboard boxes?
If you're not privy to the different types of standard cardboard boxes, you'll commonly find them split into either single wall cardboard boxes or double wall cardboard boxes.
Single wall cardboard boxes are made of 3 layers of paper, 2 outer layers with one fluted layer in between. Double wall cardboard boxes have 5 layers consisting of two layers of corrugated cardboard stacked side by side with a liner board in between. If you're not sure which type of box to go for, we've written some advice on choosing the right style for you.
A Guide To Flute Types
A-Flute: Measures 4.5-5mm and is the original and thickest flute type. It provides excellent cushioning and stacking strength, making it suitable for fragile or heavy items.
B-Flute: Thinner than A-Flute measuring 2.5-3mm but has more flutes per linear foot. It offers good crush resistance and is commonly used for retail packaging and displays.
C-Flute: The most widely used flute type. It provides a balance between cushioning, stacking strength, and versatility. C-Flute is suitable for a wide range of products and packaging applications and measures 3.5-4mm.
E-Flute: Thinner than B-Flute measuring 1.1-2mm and provides a flat surface, making it ideal for printing and high-quality graphics. It offers good crush resistance and is commonly used for small retail packaging, displays, and product boxes.
F-Flute: Even thinner than E-Flute, providing a fine and delicate appearance with a measurement of 0.6mm. It is often used for small boxes, cosmetic packaging, and specialty applications that require a lightweight and elegant look.
BC-Flute: Measures 6-7mm and combines a B-Flute and a C-Flute, providing enhanced strength and cushioning. It offers a good balance between stacking strength and crush resistance, suitable for heavy-duty packaging applications.
EB-Flute: Combines an E-Flute and a B-Flute, providing a combination of flat printing surface and strength measuring 4.6mm. It is often used for high-quality retail packaging, electronics, and other medium-weight items.