Labels
Our range of shipping labels stocked at market leading prices offer over 100 different layouts across the ranges. Perfect for efficiently sending parcels, organisation, and keeping goods safe in transit.
6 types of label including thermal labels, printer and integrated label
Over 20,000 customers, and an Excellent rating on Trustpilot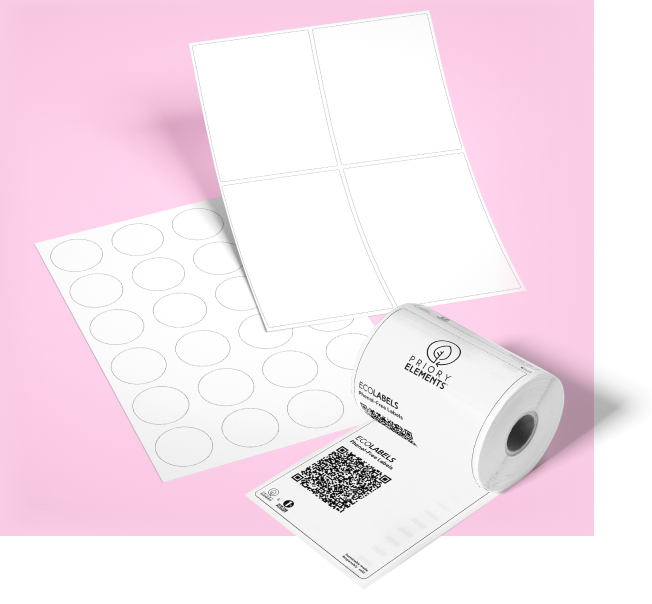 Free Delivery when you spend £250
Offer limited to UK mainland orders exlcusively.
Rated Excellent on Trustpilot
We wear our score as the best-reviewed packaging supplier for thousands of businesses with pride.
Get 1% of your spend back in rewards
That you can donate to one of our charity partners or redeem against your next order.
Mix & Match Savings
Meaning that everything in your basket contributes to your tier pricing.
Samples available on product ranges
Try the packaging or label you're looking for before committing to ordering stock.
Protect Rainforest with every order
You can choose to protect 1,000m2 of rainforest with every order over £30.
Custom Labels
Creating the perfect custom cardboard box has never been easier, and we're here to help you get the packaging you've always wanted.
Get Started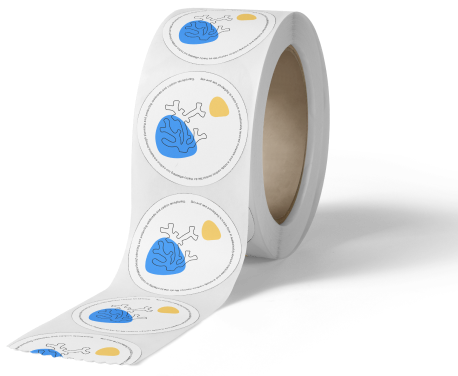 Labels
Our range of shipping labels stocked at market leading prices offer over 100 different layouts across the ranges. Perfect for efficiently sending parcels, organisation, and keeping goods safe in transit.
Labels are a packaging staple for millions of businesses - if you're shipping a parcel, the chances are you need a label to go with it. Whether that's a printer label, thermal label, or integrated labels - we'll have the right one to suit your needs. Our range of labels are perfect for efficiently sending packaging, home and office organisation, and keeping your goods safe in transit.
Sustainability is at the heart of everything we do at Priory. That's why we work very closely with five amazing charity partners. We want to give our customers the opportunity to not only choose eco-friendly alternatives to a huge range of packaging favourites, but go that extra mile in really making a difference to our planet. So, with each order of labels you get to choose to donate 1% of your spend to our charity partners and protect 1000m㎡ of rainforest.
Printer labels
Our range of high quality printer labels offer an affordable labelling solution available in over 60 different layouts. Whether you need 100 or 500 sheet packs, shop the range and find the right labels for you. Made using premium 70gsm smooth finish white paper and featuring specially developed adhesive, our printer labels offer multipurpose uses that offer permanent, reliable adhesion across a wide variety of surfaces. Don't worry, they've been tried and tested and offer excellent performance so your labels will stay stuck until the job is done.
If you're wanting something similar to Avery labels but on a budget, you've come to the right place. Our affordable range of printer labels means you can get your favourite labels at market leading prices - as much as 5x lower than other popular brands. If you're used to buying Avery labels, we provide the compatible Avery code for each individual printer label product we stock so you can easily find the right ones.
Whether you need round corner labels, square corner labels, or circular labels - we're confident you'll find the perfect labelling solution for you and your business.
Can any printer print labels?
Luckily, all of our printer labels are inkjet and laser compatible, so you can easily print off your labels whether that be at home or the office. The high quality pre-print laser bond paper with a smooth finish means jam-free and fuss-free printing.
How to print shipping labels
We provide label template downloads for all of our printer labels. So when you're not 100% sure what size and style you need, you can easily download them and ensure your labels are printed perfectly aligned. If you already know which printer labels you need but are struggling with how to print them, we're here to help. Follow our step-by-step guide to help you print your labels directly from your computer, and how to use our label template downloads.
Integrated Labels
We've been providing our customers with the most extensive online range of integrated labels for over 20 years. You get the best choice of integrated labels used for ecommerce despatch notes, picking slips, despatch labels and invoice sheets. With over 50 different layouts and the compatible platform and marketplaces provided, we're confident you'll find the perfect integrated label for your business. Offering consistent performance, premium quality and jam-free printing - we guarantee the quality of our labels with a money back guarantee.
Shop our range of Single, Double, and Treble integrated labels and use our platform filter to find the right labels.
If you need assistance with integrated label printing and handling advice, or figuring out how to align your addresses with your new integrated labels - we've got you covered.
Thermal Labels
Thermal labels offer a reliable choice for sending goods through courier and pallet delivery. They are an extremely popular label choice used by many major couriers and online retailers such as Royal Mail, DPD, and palletways. Choose from the range of market leading Zebra thermal labels, our own range of Direct Thermal Labels, and our Priory Elements™ Phenol-Free Thermal Labels.
Phenol Free Labels
Traditionally, for thermal printing to occur, a phenol coating is added to the thermal labels. If you haven't heard of it, phenol is a synthetic chemical - commonly known in the form of BPA. You may have seen many plastic items like water bottles that say they are BPA Free. Unfortunately, BPA has been found to be extremely harmful to us and the environment. It can imitate hormones in the body, has been linked to various heart conditions, and long term exposure can lead to serious health conditions, including certain types of cancer. The chemical can't fully break down, so when traditional thermal labels are disposed of, microplastics from BPA end up in our environment and oceans.
This is where our range of Priory Elements EcoLabels™ come in. These labels are the best sustainable thermal label option as they are 100% BPA Free. Instead of using a harmful chemical coating, we use an all-natural vitamin C top coat instead. They are perfectly suitable for direct thermal and water-based flexography, our phenol-free thermal labels provide great quality print and colour without the need for using toxic chemicals.
Made from sustainable FSC Certified Mix Credit paper, our Ecolabel™ are 100% plastic-free and fully recyclable - designed to help you protect the planet. If you're wondering about the backing paper, it's honey glassine which is commonly made using wood pulp, so you can also recycle it alongside your other paper waste.
We've written a great article on all things EcoLabels™ related. So head on over and give it a read if you'd like to find out how they offer a more sustainable label solution to incorporate more eco-friendly packaging into your business.
Packing Labels
Packing labels are perfect for labelling up delicate goods ready for transport or storage. Keeping your products safe and protected is important to minimise damage of your more delicate items. So, give your couriers a heads up if you're shipping fragile goods with our range of handling labels so that there's no risk of mishandling.
Custom Labels
If you can't find a label that suits you, we have an expert bespoke team to give you a helping hand in creating the perfect custom labels for you or your business. Enquire today for custom designed and sized labels and custom integrated labels.