Mailing Bags
Mailing Bags are a staple packaging choice for all sizes of ecommerce operation, with our ranges you can choose sustainable and affordable mailing bags to suit your needs.
Paper, padded, climate neutral, or recycled plastic – take your pick below.
Over 20,000 customers, and an Excellent rating on Trustpilot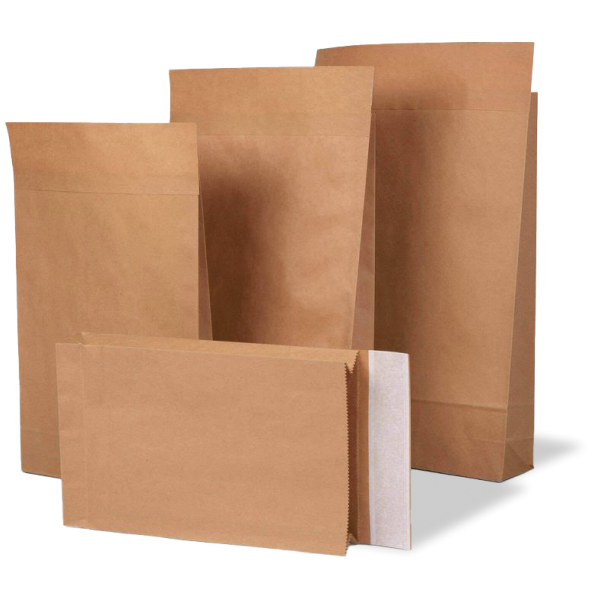 Free Delivery when you spend £250
Offer limited to UK mainland orders exlcusively.
Rated Excellent on Trustpilot
We wear our score as the best-reviewed packaging supplier for thousands of businesses with pride.
Get 1% of your spend back in rewards
That you can donate to one of our charity partners or redeem against your next order.
Mix & Match Savings
Meaning that everything in your basket contributes to your tier pricing.
Samples available on product ranges
Try the packaging or label you're looking for before committing to ordering stock.
Protect Rainforest with every order
You can choose to protect 1,000m2 of rainforest with every order over £30.
Custom Mailing Bags
We've created millions of custom Mailing Bags for all types of businesses, and our expert bespoke team is ready and waiting to help you find the perfect match.
Get Started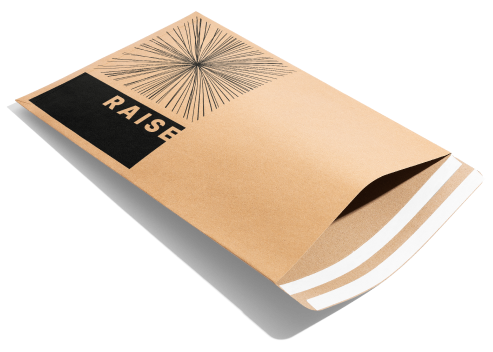 Mailing bags offer an excellent and cost-effective packaging solution for ecommerce businesses of all sizes. At Priory Direct, we provide a diverse range of mailing bags designed to meet your specific needs while prioritising sustainability.
Our selection includes paper mailing bags made from sustainable materials, which boast exceptional recycling rates in the UK. By opting for these bags, you contribute to the circular economy and reduce environmental impact. We also offer ultra-low-cost poly mailers with a high percentage of recycled polythene content. These bags not only help drive demand for recycled plastics but also keep your costs low, making them an economical choice.
In the modern digital age, businesses seek innovative ways to be more sustainable and reduce their impact on the environment. Packaging materials offer a prime opportunity to make a substantial impact. When it comes to mailing bags, two popular contenders steal the spotlight: paper and polythene.
The demand for paper mailing bags is rising among ecommerce businesses of all sizes, as they seek sustainable packaging options. Our paper mailing bags are at the forefront of eco-friendliness, providing a fully climate-neutral, biodegradable, and plastic-free solution for your crucial deliveries. Embrace our environmentally conscious mailing bags to ensure your important despatches are packaged with sustainability in mind.
Did you know, paper mailing bags have a negative carbon footprint? They help reduce carbon emissions by 50% compared to new plastic, which means less carbon dioxide in the air.
Recyclability
Can mailing bags be recycled? In short, yes, but the level of recyclability differs by material. UK paper recycling rate is 71%, much higher than the 44% rate for plastic waste in 2021.
Are poly mailers recyclable? LDPE soft plastics used for poly mailers create 600,000 tonnes of waste, but we only have capacity to recycle 210,000 tonnes. There is no system to recycle LDPE soft plastics, so it is difficult to handle the packaging that consumers throw away.
So, if reducing your environmental impact through packaging is on the agenda for your business, paper based packaging is the best solution.
Protecting the planet with every mailing bag
We go beyond offering sustainable mailing bags. When you partner with us, you have the opportunity to support charitable causes through our charity rewards program. As part of this initiative, 1% of your purchase goes back to a charity of your choice, allowing you to make a positive social impact while fulfilling your packaging needs.
Plus, each order you place can help protect 1000m² of threatened rainforest. By supporting us, you contribute to the conservation and preservation of vital ecosystems, safeguarding biodiversity and combating deforestation.
About our ranges
Paper Mailing Bags - Experience the brilliance of sustainability with paper mailing bags. These bags are eco-friendly and provide excellent item protection during transit, while also reducing costs and minimising bulk.
With 13 popular sizes available, each bag features a convenient peel and seal strip for easy packing. We've also included customer-friendly environmental markers, ensuring that your commitment to sustainability is visible to your customers.
These bags consist of 1 ply paper and have a strong block bottom with gusseted sides. So if you need to send bulkier, non-fragile items, our range will suit a great variety of products.
Priory Elements EcoMailingBags
Our pride and joy, the Priory Elements EcoMailingBags, are our own brand of paper mailing bags that go above and beyond in promoting sustainability. By purchasing these bags, you're not only benefiting from their sustainable features but also contributing to environmental and planet-supporting causes.
Through our partnership with 1% for the Planet, one percent of your spending on these paper bags directly supports these initiatives. Branded with easy-to-understand eco markers for a compelling customer story and great for reinforcing your brand's dedication to the planet.
When a thin paper outer layer doesn't provide enough protection for your valuable goods during shipping, our padded mailing bags are the perfect solution. These bags are lightweight, quick to pack, and are stocked in a wide range of sizes to meet your packaging needs. With our padded mailing bags, you can have peace of mind knowing that your items will arrive safely and securely.
Gone are the days when bubble wrap and single-use plastics were the only options for padded mailing bags. Our plastic-free paper padded mailing bags offer a sustainable alternative. With 20 sizes and three different ranges to choose from, you'll find the perfect paper mailing bags to suit your requirements. These bags provide the necessary padding without compromising on sustainability.
In some cases, shipping water-sensitive items like electronics or valuable shoes and clothes requires the use of poly mailers. To minimise the use of new raw materials and support recycling infrastructure, we encourage you to choose our mailing bags with recycled polythene content.
Polymailers - We know that budget can limit eco-friendly options, and sometimes plastic packaging is necessary for shipping certain items. That's why we offer our economy Polymailers range. While these mailing bags have a lower cost, they still allow you to make a positive impact. Every purchase from this range contributes to our charitable initiatives, and you help protect 1000m² of rainforest with each order.
Go custom
Using custom mailing bags for packaging offers numerous benefits for businesses. These specialised bags are designed to provide a secure and efficient solution for shipping a wide range of products. Customization options allow companies to incorporate their branding elements, such as logos, colours, and promotional messages, enhancing brand recognition and creating a professional image.
Mailing bags can be tailored to fit specific product dimensions, reducing excess material and minimising shipping costs. Additionally, these bags often feature durable materials, such as polyethylene or bubble wrap, offering superior protection against moisture, tampering, and rough handling during transit.
By investing in custom mailing bags, businesses can ensure safe and visually appealing packaging, ultimately enhancing customer satisfaction and strengthening their brand reputation.
Worried about the sustainability of printed packaging? Fear not because customised packaging, whether it be paper mailing bags, cardboard boxes, or paper packing tape, is generally environmentally-friendly. There are a couple of things to look out for though to make sure your custom packaging is as sustainable as possible - the materials used, the ink used especially metallic and some spot UV coatings.