Packaging Machinery
Providing expert advice in helping you choose the right machines for automation and optimisation of your packing operation.
Shop Now
Enquire today to find the right warehouse & packaging machinery for your business
Over 20,000 customers, and an Excellent rating on Trustpilot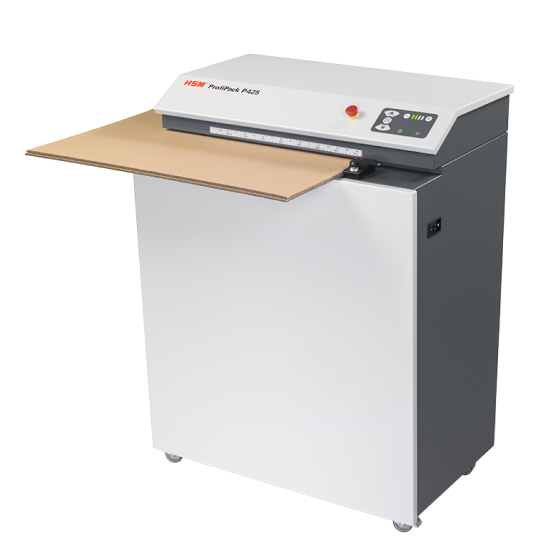 Free Delivery when you spend £250
Offer limited to UK mainland orders exlcusively.
Rated Excellent on Trustpilot
We wear our score as the best-reviewed packaging supplier for thousands of businesses with pride.
Get 1% of your spend back in rewards
That you can donate to one of our charity partners or redeem against your next order.
Mix & Match Savings
Meaning that everything in your basket contributes to your tier pricing.
Samples available on product ranges
Try the packaging or label you're looking for before committing to ordering stock.
Protect Rainforest with every order
You can choose to protect 1,000m2 of rainforest with every order over £30.
Want to know more about machinery we offer?
Our friendly team would love to hear from you. Simply fill out the form below and a member of our team will be in touch with you as soon as possible.
If you'd prefer to speak to us on the phone, you can call us on 01622 580 100 between 9am-5pm Monday to Friday.
If you're in the market for packaging machinery, our team of experts are on hand and here to help specify the right machines for automation and creating an efficient packing operation for you. Whatever your packaging machinery needs, we'll help find a solution to ensure your warehouse and despatches are optimised and working as efficiently as possible.
From shrink wrap and shrink systems offering a quick and effective tamper-proof enclosure to protect goods from moisture and dirt, to cardboard shredders that can turn your packaging into bulk void fill solutions and protective plastic-free materials - we've got a great range of machinery that can help to optimise your busy warehouses for hassle-free pack and despatches.
Our range of equipment is designed to minimise the use of wasted materials and resources, and to allow you to adopt more sustainably packaging practices.
Speed up Your Packing
When time is of the essence, it's important to make sure you're well equipped for speeding up your operation as efficiently and smoothly as possible.
Tape Dispensers - tape dispensers are great for creating quick and neat sealing of your boxes, ready for shipping. From automatic gummed tape dispensers that create a permanent, tamper-evident seal, to handheld manual dispensers great for use with self-adhesive tape. We've got a great range for packing operations of all sizes.
Conveyor Belts & Case Tapers - if you're looking to invest in a long term piece of equipment that will deliver the best taping performance, our semi-automatic and pneumatic case tapers are a great bit of kit for super high speed packing. We're not joking when we say high speed - this machinery can pack 30 cartons per minute! Whether you're looking for a standalone machine, or something to incorporate into an existing packing line, you can be confident productivity and volume of despatches will be increased.
Strapping and Strapping Machines - great for securing goods together and reinforces your cardboard boxes ready to be shipped. Whilst plastic strapping is a traditional material used, we also have a more eco-friendly option - paper strapping. It's fully plastic-free, and easily recyclable alongside cardboard boxes. If you're worried about its strength and durability, we've tried and tested it, and even use it in our own warehouse. So if you want to make that sustainable swap from plastic to paper, it's a perfect solution.
Carton Staplers - for a quicker alternative to packing tape, you can easily seal the top flaps of your cardboard boxes with the standard carton stapler, or if you have a high volume of despatches, the heavy duty pneumatic carton stapler.
Heat Sealers - if you've got packaging that requires air and water-tight closures, heat sealers provide a hassle-free process for sealing polythene bags or tubing. We've got a great range to choose from including handheld heat sealers for your larger goods, flat seal options and crimp sealing for cellophane and barrier foil.
Void Fill Protection
Void fill packaging is designed to keep your products well protected and secure from movement in transit. We have a great range of air cushion void fill that is extremely lightweight and adds almost no weight to your parcels, so not added shipping costs. Whilst we stock traditional plastic air cushions that can be recycled once finished with, we also have air cushion paper pillows that are easily recyclable and plastic-free. Simply use with one of our air cushion machines and create your new protective packaging at the push of a button.
Our range of paper void fill offers a sustainable, protective solution that can easily be recycled alongside paper and cardboard waste.
For Your Pallets
Stretch film - if you're looking for a low-cost way of securing your palletised packaging, pallet wrap is perfect for bundling items together without the need for adhesives and strapping. For fast and efficient dispensing, we've got a great range of dispensers for our different sizes of stretch film. Pallet wrap uses 80% less materials to secure your goods, reducing your packaging waste and materials used. For greater speed and efficiency, you can use our range of stretch film with pallet wrap turntables to significantly reduce the time involved in wrapping your pallets.
Easy Manoeuvring
Quick,easy, and smooth - our range of sack and pallet trucks are designed to allow you to move heavy consignments around busy warehouses. Our pallet trucks are made from robust, hard-wearing metal and feature a galvanised lift pump for better protection against corrosion. Our steel and aluminium sack trucks can move from 80kg to 100kg goods around warehouses, shop floors, and for deliveries.
Safety
Anti Fatigue Mats - if you're on your feet all day, anti-fatigue mats have been proven to reduce warehouse worker fatigue from pressure caused by prolonged standing. You can use these at your packing stations for greater comfort and durability.