Packing Tape
Our quality range of packing tapes allow you easily seal your packaging and provide you with a wide variety of options for all of your taping needs.
Wide range of affordable, sustainable packing tapes to suit all needs.
Over 20,000 customers, and an Excellent rating on Trustpilot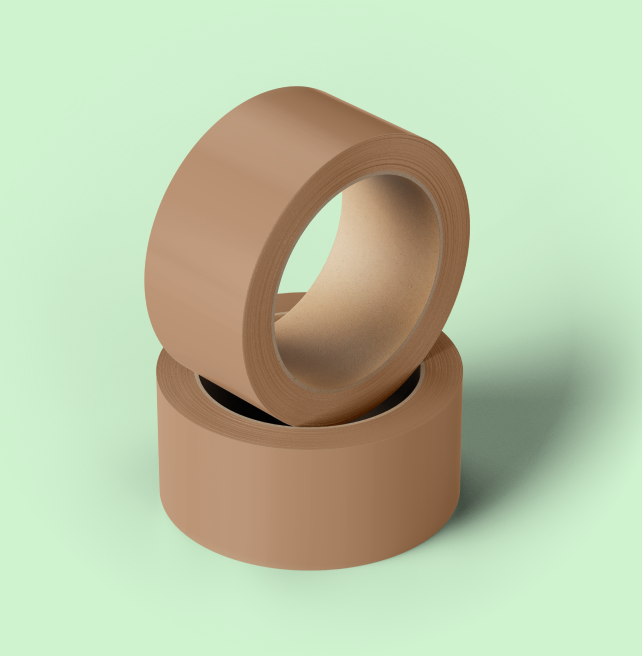 Free Delivery when you spend £250
Offer limited to UK mainland orders exlcusively.
Rated Excellent on Trustpilot
We wear our score as the best-reviewed packaging supplier for thousands of businesses with pride.
Get 1% of your spend back in rewards
That you can donate to one of our charity partners or redeem against your next order.
Mix & Match Savings
Meaning that everything in your basket contributes to your tier pricing.
Samples available on product ranges
Try the packaging or label you're looking for before committing to ordering stock.
Protect Rainforest with every order
You can choose to protect 1,000m2 of rainforest with every order over £30.
Custom Packing Tape
Creating the perfect custom cardboard box has never been easier, and we're here to help you get the packaging you've always wanted.
Get Started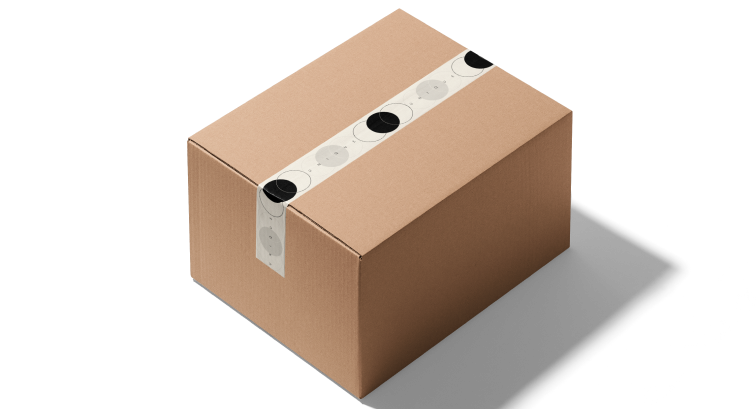 Packing Tape
Our quality range of packing tapes allow you easily seal your packing and provide you with a wide variety of options for all of your taping needs.
Those of you that already have cardboard boxes will most likely need packing tape to seal them. Our range of quality parcel tapes are perfect for sealing and securing your boxes so that you can be confident they stay sealed until they are delivered. Whether you're looking for traditional plastic packing tape, eco-friendly paper tape for a more sustainable option, or non-conventional tapes, take a look at our ranges and choose the best tape to suit your needs.
What is packing tape?
Unlike regular office tape that can be used to tape paper together for example, packing tape is a lot stronger and the adhesive is much more durable to withstand the shipping duration. We stock over 40 different types of tape for you to choose from including our sustainable Priory Elements paper EcoTape, popular 3M, Tesa, and Vibac, and our lower cost unbranded packing tapes for those wanting to seal their boxes on a budget.
What tape should you choose?
This will depend on what you plan on using your packing tape for. If you need to seal heavier consignments, then a tape with a higher micron would work best for you. Storage conditions should also be taken into consideration as that will help you decide on whether you'd benefit more from using gummed paper tape or regular self-adhesive packing tape.
If you're not sure what the difference is between the two, we've put together a useful guide below to help you understand which packaging tape would be the best for what you need.
Gummed paper tape is also known as water activated tape, which as the name suggests the adhesive is activated by water and fuses to the fibres of the cardboard to create a permanent, tamper-evident seal. So if you want extra security of your boxes in transit, you can guarantee this tape will stay stuck until the job is done.
This type of packaging tape also has a high resistance to humidity and temperature, so if you have a busy warehouse or know you'll be using your tape in difficult conditions, this would be a great option for you. Gummed packing tape should be used with gummed paper tape dispensers for a fast and efficient packing process - luckily we have six different styles including manual and automatic to suit packing operations of all sizes.
We know that plastic tape is an extremely popular choice when sealing your boxes, and although it may not be the most eco-friendly option, sometimes it's the best choice for you. If you're concerned about the sustainability of using plastic tape, don't worry, the work we do with our charity partners allows you to give back to the planet each time you order with us. Our partnership with 1% For The Planet, Rainforest Trust UK, and other incredible charities allows you to choose to donate 1% of your spend at no extra cost, and protect 1000m2 of endangered rainforest across the globe. So, whatever tape you choose to use, you can do so with a positive environmental impact.
If you're considering something a little more eco-friendly and are ready to make that change, we recommend opting for a paper packing tape instead. If you haven't previously considered using paper tape, it works just as well and is 100% plastic-free - this simple swap from plastic to paper can significantly help to reduce your single use plastic waste.
As a bonus, paper packing tape can easily be recycled alongside cardboard boxes and other cardboard packaging, so your customers don't need to worry about separating the two before recycling like with plastic packing tape. If you need more information on the recyclability of the packaging you use and what and where you can recycle, head on over to our recycling locator.
Priory Elements EcoTape™
If you haven't heard of our own range of Priory Elements™ packaging, our EcoTape is the perfect planet-friendly alternative to sealing your boxes with minimal environmental damage. In fact, thanks to our partnership with 1% For The Planet, 1% of each and every sale of the products in our Priory Elements range goes to non-profit environmental charities at no extra cost to you.
Our EcoTape™ is made from sustainably sourced materials, recyclable, and biodegradable. You will find these eco markers printed on it alongside 'delivered in planet friendly packaging', so you can share your sustainability story with your customers and they know that the packaging their products arrive in has massively reduced environmental impact.
If you're still undecided on what packing tape to choose, we've written a helpful guide to make sure you make the right choice for whatever your packaging needs are.
Whilst we supply a great range of packing tapes, we also stock non conventional tapes such as masking tape for lining areas for precise painting, reinforced tape for heavy strapping or item repair, and printed tapes for additional security and protection to your boxes.
How do you load a packing tape dispenser?
This will depend on the type of packing tape you use as gummed paper tape dispensers and regular packing tape dispensers differ. We've written a useful guide showing you how to load your tape gun.
Custom Tapes
If you're looking for something to showcase your brand or add something unique to your packaging, enquire today about custom packing tapes and our expert bespoke team will help.