Pallet Wrap
Efficient solutions designed to keep your palletised goods secure and protected for an organised pack and despatch operation.
Shop Now
Charity Donations & Mix and Match Savings With Every Order
Over 20,000 customers, and an Excellent rating on Trustpilot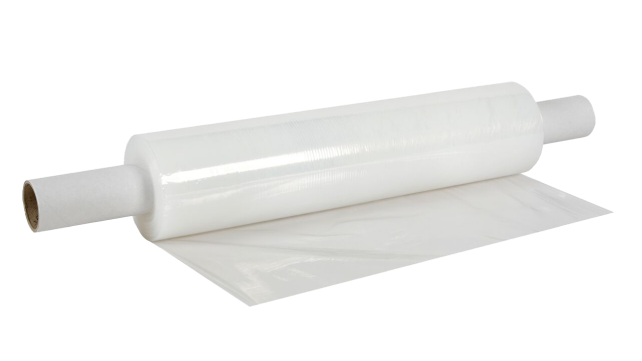 Free Delivery when you spend £250
Offer limited to UK mainland orders exlcusively.
Rated Excellent on Trustpilot
We wear our score as the best-reviewed packaging supplier for thousands of businesses with pride.
Get 1% of your spend back in rewards
That you can donate to one of our charity partners or redeem against your next order.
Mix & Match Savings
Meaning that everything in your basket contributes to your tier pricing.
Samples available on product ranges
Try the packaging or label you're looking for before committing to ordering stock.
Protect Rainforest with every order
You can choose to protect 1,000m2 of rainforest with every order over £30.
Pallet wrap is an affordable, quick solution for bundling your goods and securing your pallets. Essentially, it sticks to itself but not your packaging - so there's no need for adhesives or pallet strapping. Whether you're loading or unloading onto pallet trucks or delivery vehicles, you'll be able to easily and safely transport your pallets.
We've got a selection of different pallet wraps and the one you choose depends on the size and speed of your pack and despatch operation. Make sure you look out for the micron of each pallet wrap to see the strength - if you need something more heavy duty, opt for a higher micron number as this will be the stronger option.
Pallet Wrap
Standard Core - ideally these should be used with a pallet wrap dispenser as the core is not long enough to hold onto manually.
Extended Core - the core for this range of pallet wrap sticks out on either side of the film, making it a great option for when you will be dispensing the pallet wrap by hand as the user can easily hold onto either end.
Machine Pallet Wrap - if you're in the market for a machine to wrap your pallets, our machine stretch film is one of the most efficient and secure ways to seal your goods. In fact, these high performing machine pallet wraps can cut the amount used to 33% - they're a sustainably efficient way of bundling your palletised goods whilst cutting down material usage and costs.
Handy Wrap - A lighter, more compact alternative to pallet wrap that is best used for wrapping goods where a narrower film is more suitable.
For Efficiency
Pallet Wrap Dispenser - designed to be used with our rolls of pallet wrap for greater pack and despatch efficiency, you can quickly and easily wrap up your pallets and large bundled goods. Whether you need it for low or high volume use, we've got lightweight and heavy duty dispensers that are suited for warehouses of all sizes.
Pallet Turntables - a bit of a step up from the pallet wrap dispensers, these pallet wrappers do the work for you (mostly). All you need to do is get the pallet onto the round platform and watch it work its magic! They are a great time saving addition in busy warehouse environments.
Protection & Safety
Do Not Stack Cones - if you have fragile or unstable pallets, the last thing you need is someone stacking one on top of the other. Make sure they're clearly marked with some high visibility do not stack cones for security and safety. Made entirely from cardboard, they are fully plastic-free and recyclable.
Shrink Wraps & Shrink Systems - ideal for creating tamper proof, sealed closures that will protect your items safe from moisture and dirt. We've got the shrink wrap rolls and all of the kit stocked that you'll need to effectively shrink wrap your goods.
Is Pallet Wrap Recyclable?
Pallet wrap is made from LLDPE, which because of its flexibility and transparency means it's a popular material used within the packaging industry. A lot of materials are recyclable, but it's important to know where you can recycle them. Unlike cardboard and paper which can easily be recycled at home, you have to be a bit more careful with materials made from plastics. The best way to check this is using the Recycling Locator. All LDPE is recyclable but most likely do not qualify for curbside collection, meaning you'll have to take it to a recycling centre.
Shrink Film vs Pallet Wrap
Whilst they may seem the same and are both commonly used for palletised goods, they work slightly differently. Pallet wrap is much more flexible and the malleable material means it can be stretched to fit tightly around pallets, preventing them from falling. Like the name suggests, it's great for securing a range of pallets during storage and transportation. Shrink film is looser at first, and must be heated to shrink and secure your palletised goods into place and is more commonly used for protecting against dust or moisture to items like outdoor furniture.