Polythene Packaging
Polythene packaging ranges designed for shipping non-fragile goods
Ranges Including Recycled LDPE & Fully Recyclable Products
Over 20,000 customers, and an Excellent rating on Trustpilot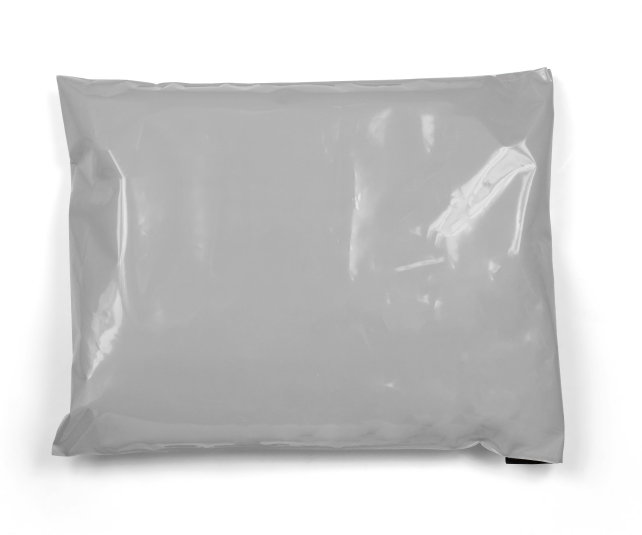 Free Delivery when you spend £250
Offer limited to UK mainland orders exlcusively.
Rated Excellent on Trustpilot
We wear our score as the best-reviewed packaging supplier for thousands of businesses with pride.
Get 1% of your spend back in rewards
That you can donate to one of our charity partners or redeem against your next order.
Mix & Match Savings
Meaning that everything in your basket contributes to your tier pricing.
Samples available on product ranges
Try the packaging or label you're looking for before committing to ordering stock.
Protect Rainforest with every order
You can choose to protect 1,000m2 of rainforest with every order over £30.
Custom Polythene Packaging
Creating the perfect custom poly mailers has never been easier, and we're here to help you get the packaging you've always wanted.
Get Started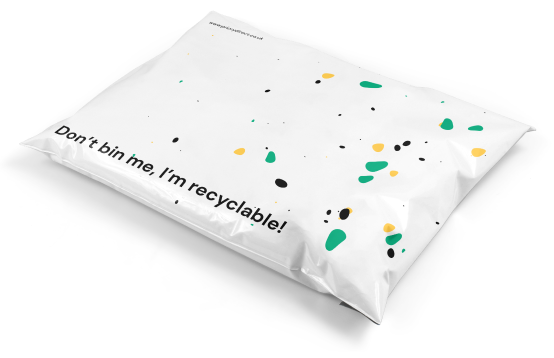 Polythene Packaging
We know plastic is not the most environmentally conscious material to use when it comes to packaging, but sometimes it's the only viable option in terms of cost and level of protection needed. Choosing polythene packaging doesn't mean you can't still do your bit to protect the planet for a greener future. We do our best to choose sustainable options for products that are made from recycled LDPE and that can be fully recycled to help minimise single use plastic waste.
For those products that sadly don't tick any of our eco score boxes, we are continually on the lookout for a more eco-friendly solution - but in the meantime, make the most of our charity rewards and rainforest protection with every order of your polythene packaging. You can choose to donate 1% of your spend at no extra cost to any of our charity partners, or protect 1000m2 of threatened rainforest.
It can be tricky to know what materials are recyclable or where to recycle them - that's where our handy recycling locator comes into play. Simply choose the product you want to recycle, and enter your postcode to find your closest recycling facility.
About the ranges
Poly Mailers - a popular, affordable packaging choice used by many retailers to ship things like clothing, bedding, blankets and other non-fragile goods. The waterproof material keeps your goods safe from wet weather damage, plus you can choose from a range of recyclable colours.
Garment Bags - we also have a range of garment bags which are specifically designed to keep clothes in pristine condition, whether that be in storage or transit. With a peel and seal adhesive strip, these can be resealed and reused again - so should something need returning, your customers can use the same bag to reduce the need for sourcing additional packaging materials.
Grip Seal Bags - looking for a polythene packaging product that is quick, easy, and secure to store and sell your products? Our range of grip seal bags are great for creating air and watertight closure to keep your goods free from water and dust. Made from LDPE, all of the bags in this range can be fully recycled to help minimise your single use plastic packaging waste.
Clear Polythene Bags - if you're wanting to ship or store small parts, electronic components or even food, these clear poly bags are a great recyclable option and allow for quick and easy product identification.
Cellophane Wrap Rolls - great for decorative wrapping, cellophane wrap rolls are popularly used for gifts, baskets, and flower bouquets. They provide protection to fragile, delicate goods whilst offering a highly presentable packaging solution to your products.
Layflat tubing - if you have unusual sized products that need specific packaging sizing, layflat tubing allows you to quickly and efficiently create custom length bags to fit your specific items. Stocked at great value pricing and manufactured from high strength, food safe, fully recyclable polythene.
Document Enclosed Wallets - our range of traditional plastic document enclosed wallets are made from waterproof plastic to keep your delivery notes, invoices, and various other documents protected.
Shrink Wraps & Shrink Systems - offering an effective and efficient way to create tamper evident seals and protect your goods safe from dirt and moisture. We have a great range of shrink wrap, pallet covers, and the systems to go with them for a quick and easy packing process.
Handy Wrap - this lightweight, compact bundling system is a great economical way of keeping a wide range of goods secure and protected in transit or storage. Plus, with each order you can protect 1000m2 of threatened rainforest or donate to eco charities at no extra cost.
Pallet Wrap - as the name suggests, our range of pallet wrap is designed to offer a low-cost, secure way of protecting your palletised goods, keeping them bundled together without the need for adhesives or specialist equipment.