Postal Boxes
Our postal boxes are a cost-effective packaging solution designed to keep your postage charges to a minimum and easily send your goods through the courier network.
20+ styles, including letterbox-friendly postal boxes
Over 20,000 customers, and an Excellent rating on Trustpilot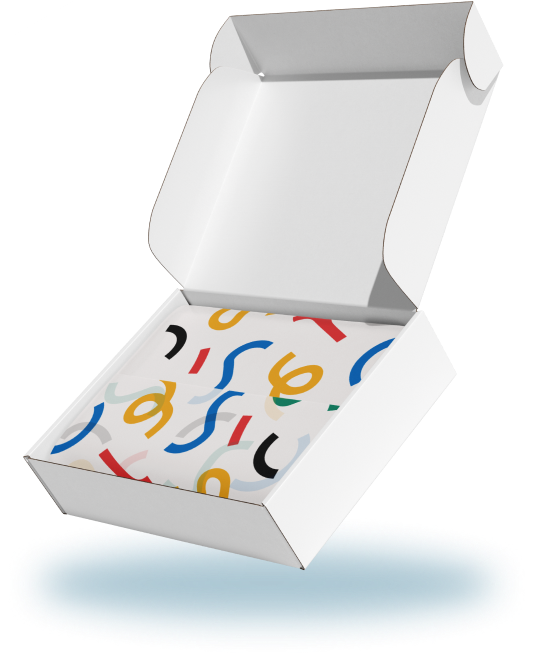 With over 100 postal boxes to choose from we know our range can be a little daunting, so we've created this short video guide to help you find the right postal boxes for you. In it, our Managing Director Josh quickly takes you through the postal boxes range in more detail to help you navigate to the right product:
If you're looking for great value head over to our standard postal boxes range.
For fully Climate Neutral and super-fast postal boxes head over to our pop-up postal boxes section.
For 1% for Planet partnership, strong eco messaging, and a peel and seal closure check out our Priory Elements Eco-boxes.
If you're a fan of clean presentation, then check out our white postal boxes range.
If you want to see our full range and choose in more detail shop-all and find the perfect postal boxes for you on our filterable postal boxes page.
Free Delivery when you spend £250
Offer limited to UK mainland orders exlcusively.
Rated Excellent on Trustpilot
We wear our score as the best-reviewed packaging supplier for thousands of businesses with pride.
Get 1% of your spend back in rewards
That you can donate to one of our charity partners or redeem against your next order.
Mix & Match Savings
Meaning that everything in your basket contributes to your tier pricing.
Samples available on product ranges
Try the packaging or label you're looking for before committing to ordering stock.
Protect Rainforest with every order
You can choose to protect 1,000m2 of rainforest with every order over £30.
Custom Cardboard Boxes
Creating the perfect custom cardboard box has never been easier, and we're here to help you get the packaging you've always wanted.
Get Started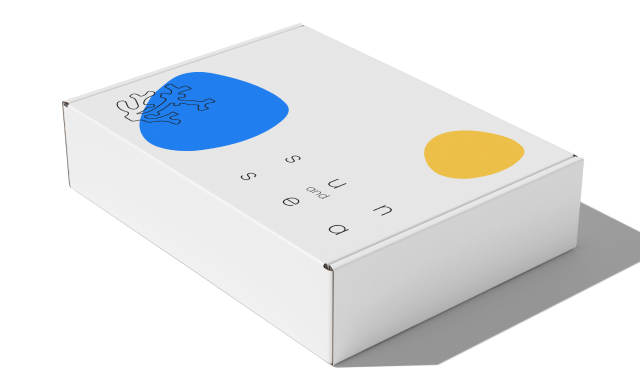 As a sustainable, B Corp certified, and carbon neutral packaging supplier, we aim to provide not only a great selection of premium postal boxes, but also affordable options that contribute to a greener future. We understand the importance of finding the perfect postal boxes for your business - with over 20 years of experience serving thousands of businesses, we're here to guide you towards sustainable packaging solutions that align with your values.
Picture this: You've got a stack of postal boxes sitting in your warehouse. They're not just any old boxes; they're made from recycled materials and are 100% recyclable themselves. So, you can feel good about reducing your environmental footprint while delivering happiness to your customers. It's a win-win situation.
Choosing the right postal box can be a daunting task, but fear not. We've simplified the process to ensure a seamless experience for you. Our handy search by size function allows you to enter the dimensions required for your items. You can easily filter the results to find the closest match or explore larger options to accommodate your products. We offer a full range of standard white and brown postal boxes that are ideal for delivering various goods to your valued customers.
But that's not all - we go the extra mile to cater to your unique packaging needs. In addition to our standard range, we proudly stock specialist packaging from the renowned brand ColomPac. Their innovative solutions are designed to provide optimal protection while maintaining our commitment to sustainability through their climate neutral credentials. We've also developed our own eco-friendly Priory Elements range, carefully crafted to meet the highest environmental standards without compromising on quality.
Sustainable postal boxes for a greener future
When you choose us as your packaging partner, you're not only investing in reliable postal boxes but also supporting a company dedicated to making a positive impact. Our B Corp certification ensures that we uphold rigorous standards of social and environmental performance, transparency, and accountability. We believe in walking the talk, which is why we've taken the necessary steps to become carbon neutral. So, you can rest assured that every package you send with our sustainable postal boxes is a step towards a greener future.
With sustainability at the heart of everything we do here at Priory, we wanted to give our customers the option to give back to the planet each time they shop with us. We've partnered with some incredible charities, and our 1% back as rewards programme can be donated to any of our charity partners at no extra cost to you. So if you fancy helping save the planet with 1% For the planet, or want to protect 1000m2 of rainforest every time you shop your favourite postal boxes, you can.
So, why settle for ordinary postal boxes when you can make a statement with sustainable packaging? Join us on this green journey and let's reshape the ecommerce world together. Get in touch with us today and let's start revolutionising the way you ship.
About the ranges
ColomPac Postal Boxes
If you're looking for a fully climate neutral postal box solution, our range of Colompac boxes are the one for you. All of the boxes across the ranges have scope 1, 2 and 3 emissions offset. This means all of the carbon associated with manufacturing, distribution, and end of life cycle and recovery for these postal boxes is offset. Not only are they climate neutral, they actually have an eco score of 5/5 - meaning they're recyclable, 100% plastic-free, biodegradable, and made from sustainable materials. These eco-friendly postal boxes are a great way of sending a wide range of products through the courier network whilst reducing your environmental footprint. Don't worry, not only do they deliver on sustainability, there is no compromise whatsoever when it comes to quality.
So whether you're looking for extra secure postal boxes when protection is your top priority, module boxes for keeping your postal costs to a minimum, variable depth and instant bottom boxes for maximum speed and high efficiency, there's a climate neutral packaging option to suit all of your sustainable shipping needs.
Climate neutral & carbon neutral
When it comes to being eco-friendly, we've mentioned a couple of important terms to know: climate neutral and carbon neutral. They both aim to tackle climate change, but they have some differences.
Carbon neutral company means that an organisation or business has achieved net-zero carbon emissions by measuring, reducing, and offsetting its carbon footprint. This focuses specifically on the amount of carbon dioxide and other greenhouse gases emitted into the atmosphere.
Now, climate neutrality takes it a step further. It's not just about carbon emissions but also considers other factors that contribute to climate change. That means they look at things like methane and nitrous oxide emissions, as well as non-CO2 factors such as deforestation, land use changes, and water usage.
Priory Elements™
Introducing our EcoBoxes™ range, meticulously crafted to safeguard the environment and its precious resources. These sustainable packaging solutions are designed to assist your business in embracing eco-conscious practices. Our EcoBoxes™ are expertly fashioned from renewable materials, reducing the demand for fresh resources and eliminating the production of non-biodegradable by-products.
For seamless integration into the courier network, our Priory Elements™ eco postal boxes are ideal for shipping an array of small items. These boxes are not only convenient to assemble but also feature a peel and seal adhesive closure, eliminating the need for additional packing tape. By opting for these eco postal boxes, you can significantly minimise packaging waste.
Our Priory Elements EcoBoxes™ proudly display printed eco markers, signifying your unwavering dedication to sustainability and the environment. As a testament to our commitment, we have partnered with 1% For The Planet. With every purchase of our EcoBoxes™, 1% of the proceeds are donated to non-profit environmental charities worldwide. By choosing our packaging solutions, you actively contribute to building a greener future with confidence.
Custom Postal Boxes
If you can't find the right match for your goods, we offer custom design and creation services on all of our postal boxes and packaging essentials. We know that some goods require packaging that doesn't fit conventional dimensions, but not to worry, our expert bespoke team will work to find the perfect packaging solution for your and your business. Get in touch and enquire today to get started on your custom packaging journey.
Whilst we offer a great range of sizes and styles of our postal boxes, sometimes you need something a little larger - why not take a look at our cardboard boxes selection with over 200 products. We're confident you'll find the right high quality packaging product for you and your business.
Are postal boxes recyclable?
Yes, our range of postal boxes are all fully recyclable. But, it's important to note that whilst the box itself is recyclable, if you're using plastic packing tape to seal the standard postal boxes and the tape isn't fully removed properly before disposing of the postal box, it cannot be recycled. So, if you're wanting a fully sustainable packaging solution, we'd recommend going for a more eco-friendly alternative: paper tape. This way, your customers won't need to separate before recycling, and they can be put in household cardboard and paper recycling - it's super easy for them, and helps minimise your packaging waste.
To find out what materials you can recycle and where you can recycle your packaging - head on over to our recycling locator.