Postal Packaging
Our postal packaging range is great for efficiently sending your goods through the postal service sustainably and affordably.
Over 15 styles to optimise postal costs for efficient shipping
Over 20,000 customers, and an Excellent rating on Trustpilot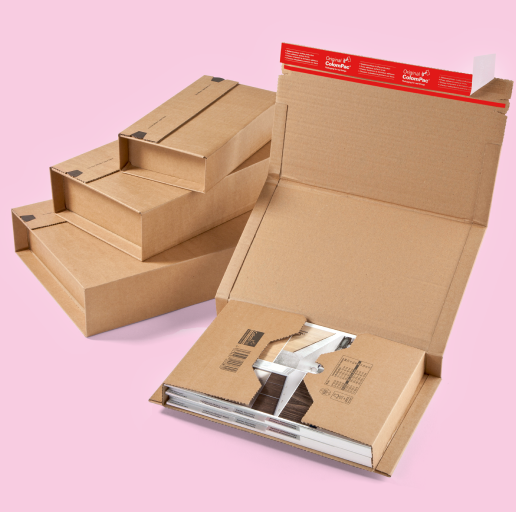 Free Delivery when you spend £250
Offer limited to UK mainland orders exlcusively.
Rated Excellent on Trustpilot
We wear our score as the best-reviewed packaging supplier for thousands of businesses with pride.
Get 1% of your spend back in rewards
That you can donate to one of our charity partners or redeem against your next order.
Mix & Match Savings
Meaning that everything in your basket contributes to your tier pricing.
Samples available on product ranges
Try the packaging or label you're looking for before committing to ordering stock.
Protect Rainforest with every order
You can choose to protect 1,000m2 of rainforest with every order over £30.
Custom Postal Packaging
Get postal packaging perfect for you with our custom postal packaging service. Enquire today for pricing, designs, and lead times.
Get Started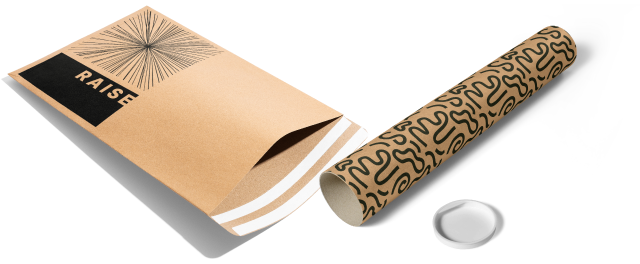 Postal packaging is designed to make the shipping process super easy, affordable, and sustainable. Our range of postal packaging offers a variety of different styles and sizes to accommodate a huge range of products such as clothing, make up, jewellery, books, posters and many more.
Whichever product you choose to use to send your goods in, you can do so with the environment in mind. Across our range of postal packaging, you'll find products that are made from sustainably sourced materials, 100% plastic-free, fully recyclable, carbon neutral, and biodegradable. For those of you wanting to give back to the planet and contribute to meaningful causes with every purchase made, that's where our charity rewards come in. You can choose to donate 1% of your spend to any of our incredible charity partners, or protect 1000m2 of threatened rainforest with every order.
Not sure which postal packaging product is right for you? We've written some details below about the different types of products across the range so that you can find the perfect match for sending your goods.
ColomPac Postal Packaging
CP020 Book Wraps - These sustainable book wraps from ColomPac are designed for sending items such as video games or DVD films. Plus the adjustable depth and snug fit means multiple products in one book wrap - great for minimising the packaging materials needed to send your products and for reducing your packaging waste.
CP030 Extra Strong Book Wraps - As with all ColomPac postal packaging, the premium quality delivers every single time. As the name suggests, these are the strongest on the market - the dual cardboard offers excellent, wrap-around protection to keep your items safe against damage in transit. With a 5/5 eco score, they're perfect for protecting the planet too.
CP035 Reinforced Book Wraps - Featuring reinforced edges and double corrugated cardboard layer, these book wraps are the perfect plastic-free postal solution. Whether you're looking to ship high value items, books or printed media, you can be confident that they'll arrive in pristine condition every single time.
CP036 Calendar Mailers - If you're looking for a secure and economical calendar mailing product then the CP036 range will provide the best eco-friendly option for you. Quick and simple to use.
CP037 Flexible Mailers - Made using sleek, white corrugated cardboard with all-round reinforced edges you get the best of both worlds - looks & premium quality performance. These sustainable mailers are the perfect wrap-around style packaging for tamper-proof protection.
CP042 CD Mailers - Sending CDs? Look no further than the fully recyclable and sustainable CD mailers. They even feature a window for addresses and quick and easy to use peel and seal closure and tear open strip.
CP065 Postage Optimised Courier Packs - these ColomPac mailers are specifically designed and optimised for best-value postage whilst providing great protection for items like magazines and documents. As with all ColomPac postal packaging, these are carbon neutral and FSC certified for those of you wanting something kinder to the environment.
If you're needing Amazon style mailers to send your products, these MailJacket cardboard envelopes are a great eco-friendly option. Made from high quality 400gsm cardboard that has been 100% recycled, this range of 9 sized mailers are the perfect sustainable option to minimise the use of new materials, plus they're plastic free and recyclable - so your customers can easily recycle them with a clean conscience.
Originally created to provide customers with sustainable packaging solutions that minimise the use of new materials, prevent non-biodegradable waste by-products, and allow fully recyclability across the ranges - our ultimate goal with Priory Elements is to help our customers help the planet. Whichever product you choose from our range of Priory Elements postal packaging, with each order 1% of the sale goes towards environmental charities worldwide at no extra cost to you.
You might spot that some of the Priory Elements ranges have animals printed on them, these are all endangered and we hope to raise awareness. Plus the eco markers are a great way of communicating your commitment to protecting the planet through your sustainable packaging choices, and customers are able to easily identify how to safely and environmentally dispose of the packaging once opened.
Ecolopes™ - offering the same protective benefits as plastic lined bags, but fully paper-based for those eco-conscious businesses. The corrugated lining creates a cushioning effect with shock absorbing qualities to minimise in transit damage.
EcoMailers™ - Made using E flute corrugated cardboard for protection, these cardboard mailers are designed to be lightweight and cost-effective for sending your products. Choose from either wallet or pocket style - whichever suits you. They're also great for printing on and feature pre folded depth creases and a peel and seal closure for fast, efficient packing. Made from 100% post consumer waste and no plastic, they're easily recyclable and ocean friendly.
EcoMailingBags™ - the days of poly mailers are long gone thanks to this sustainable packaging alternative made entirely out of paper instead. With a great range of sizes, you can send a wide variety of non fragile goods like clothing or house items such as bedding or blankets. These paper mailing bags are super easy to recycle and can be put in home cardboard and paper recycling unlike poly mailers.
EcoWraps™ - offering complete wrap around protection, our Priory Elements EcoWraps™ are a great versatile packaging solution for any business looking to become more sustainable. Featuring an adjustable depth for a snug fit meaning no movement, preventing risk of damage, and reducing postal costs and carbon footprint from minimising shipping air.
With a 90 degree twist design, these wrap mailers offer cross dimensional protection with pre creased grooves allowing for variable width and depth - great for accommodating a variety of sized products with just one twist wrap. Made from sustainable, plastic-free materials means they can easily be recycled to reduce waste. Designed to be a faster, effective packaging solution to speed up your packing for greater efficiency when it comes to despatching your goods. They're a great time-saving, waste reducing packaging solution that are also super planet-friendly.
For eye catching packaging with a sustainable twist - our range of gift boxes are perfect for transforming seasonal despatches into something spectacular that your customers will love. For a special touch, why not add coloured tissue paper sheets, bows or ribbons and great a truly unique unboxing experience.
Our range of postal tubes are a great way of safely storing, sending, and protecting posters, prints, certificates, or pretty much any document that can be rolled. Made from 100% recycled fibreboard, all of our postal tubes are fully recyclable for sustainably disposing of after use. Whether you want traditional cylindrical postal tubes made from sustainable materials, or carbon neutral trapezium and square postal tubes from market leading ColomPac - you can be confident we have options that are great for any eco-conscious ecommerce business.