Protective Packaging
Choose from 15 ranges of protective packaging designed to offer your products the best safety and security from in transit and shipping damage.
Plastic-Free, Recyclable & Sustainable Options Stocked With Mix & Match Savings Across All Products
Over 20,000 customers, and an Excellent rating on Trustpilot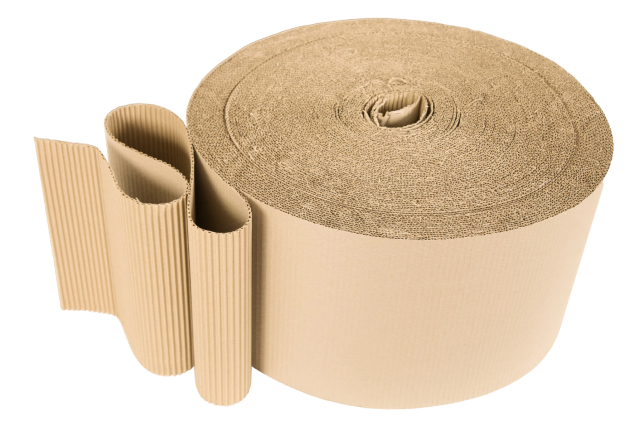 Free Delivery when you spend £250
Offer limited to UK mainland orders exlcusively.
Rated Excellent on Trustpilot
We wear our score as the best-reviewed packaging supplier for thousands of businesses with pride.
Get 1% of your spend back in rewards
That you can donate to one of our charity partners or redeem against your next order.
Mix & Match Savings
Meaning that everything in your basket contributes to your tier pricing.
Samples available on product ranges
Try the packaging or label you're looking for before committing to ordering stock.
Protect Rainforest with every order
You can choose to protect 1,000m2 of rainforest with every order over £30.
Custom Tissue Paper
Creating the perfect custom tissue paper sheets has never been easier, and we're here to help you get the packaging you've always wanted.
Get Started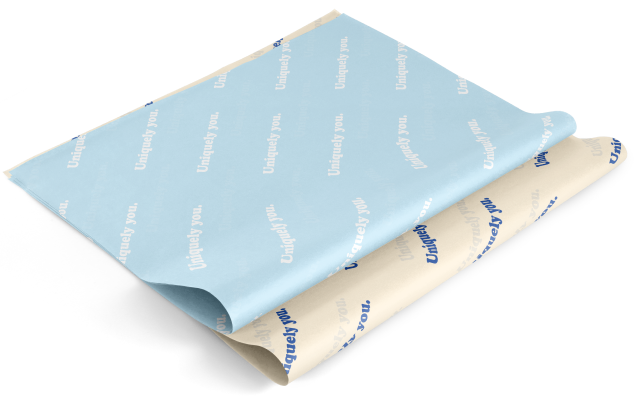 Protective Packaging
Accidents happen, but it's best to make sure you do what you can to prevent damage from happening where possible. Protective packaging is one of the most important aspects of your despatches - and our range is here to give you all the supplies you need to safely send or store your goods. You don't want to be worried that your products might arrive to your customers damaged, so choosing the right protective packaging for your needs can ensure peace of mind. Reducing the chance of damage can significantly minimise the need for returns, saving you money and your customers hassle.
We have a great range of protective packaging essentials including bubble wrap, packing paper, void fill, corrugated cardboard rolls and sheets, and packing peanuts, to more specialist protective packaging solutions such as Silica gel sachets, Flexi-Hex, and coloured tissue paper.
No matter what protective packaging material you choose, you can do so with the environment in mind. Whether you choose to donate 1% of your spend to any of our charity partners with our rewards program, or protect 1000m2 of threatened rainforest, you can do some good with your packaging and work towards a greener, more sustainable future.
Bubble Wrap - we know it's not the most eco-friendly packaging option, but we've made some changes to the range and they are now made from 30% recycled content and are still fully recyclable. But, if you are wanting something a little more sustainable, check out our range of eco-friendly alternatives to bubble wrap.
Corrugated Cardboard Rolls & Sheets - if you're looking for something low cost and sustainable to keep your items well protected, corrugated cardboard is a great solution for a large range of fragile items. Whether you want sheets or rolls, the corrugated design is shock absorbing yet lightweight to keep postal costs low - plus, as they're entirely plastic-free, our rolls make a great eco alternative to bubble wrap.
Packing Paper - for a lighter weight wrapping solution that is great for despatch operations, wrapping items to move house, or even presents - our packing paper range offers fully recyclable and sustainable products making them a great eco packaging option.
Tissue Paper - Sheets or shredded? Take your pick from a range of 17 different colours and fill your boxes to add a pop of colour to your despatches. All of our tissue paper is acid-free and bleed resistant to make sure your goods are kept safe from staining and damage. All of the products in these ranges are made from FSC certified paper and are fully recyclable, making them a great sustainable and protective packaging option.
Packing Peanuts - made from potato starch, unlike most common forms of polystyrene packing peanuts, these can be dissolved in water once you're finished with them. Just chuck them in your sink, run the tap, and watch them disappear!
Edge & Corner Protection - these are a great option for those of you needing protection for palletised goods or consignments, plus they can be used with stretch wrap, shrink film or light strapping. Both are fully plastic-free and easily recyclable to minimise your single use plastic waste.
Greyboard - Our range of biodegradable and plastic-free 750 and 1500mu greyboard sheets are designed to provide your artwork, catalogues and documents with strength and stability, protecting them against bending or creasing.
Void Fill
Whether you're looking for rolls, sheets, or shredded paper void fill, our range includes planet-friendly packaging options so that you can sustainably package your goods. From wood wool and natural shredded zigzag paper, to Geammi Wrappak and air cushion paper pillows - we've got you covered.
Specialist Protective Packaging
Our range of specialist protective packaging includes a great range of products - from sustainable Flexi-Hex that provide cardboard and paper protection to bottles, cosmetics, gifts, and many more, to low cost, recyclable bubble wrap bags, silica gel sachets for protection against moisture, and cellophane wrap rolls great for decorative wrapping.