Warehouse Supplies
All the supplies you need to ensure organisation for a streamlined and efficient warehouse operation
Shop Now
21 Ranges Stocked With Mix & Match Savings
Over 20,000 customers, and an Excellent rating on Trustpilot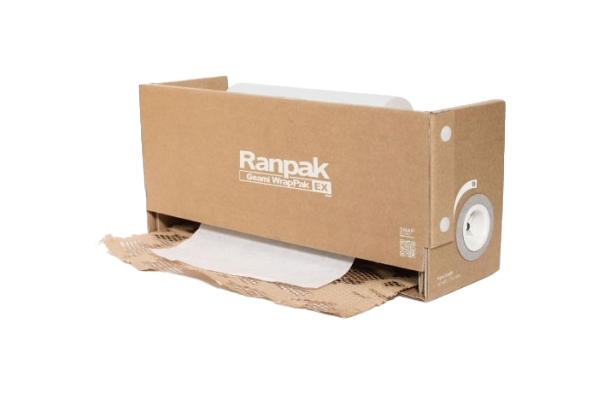 Free Delivery when you spend £250
Offer limited to UK mainland orders exlcusively.
Rated Excellent on Trustpilot
We wear our score as the best-reviewed packaging supplier for thousands of businesses with pride.
Get 1% of your spend back in rewards
That you can donate to one of our charity partners or redeem against your next order.
Mix & Match Savings
Meaning that everything in your basket contributes to your tier pricing.
Samples available on product ranges
Try the packaging or label you're looking for before committing to ordering stock.
Protect Rainforest with every order
You can choose to protect 1,000m2 of rainforest with every order over £30.
Warehouse Supplies
Having a well-equipped warehouse is a great way of making sure things run as smoothly and efficiently as possible. From pallets, pallet wrap and trucks, to tape measures, do not stack cones, and floor marking tape - We've got everything you need to create a safe and effective warehouse space that helps to deliver to your customers. Whether you're wanting to increase organisation, time-efficiency, or create a better workspace, there's an option for whatever your needs.
Whichever warehouse supplies you decide to choose, you have the option to minimise your impact on the environment and give back with every order. Every time you purchase any of our warehouse supplies, you have the option to donate 1% of the spend to any of our charity partners, or protect 1000m2 of rainforest.
Pallets - for storage, shipping and the organisation of pallets in your warehouse, our UK and Euro pallets are perfect for sending and storing heavy goods. To safely transport your palletised goods, pallet trucks are a great option for ensuring the unloading and manoeuvring is super quick, easy, and smooth. Keep your pallets protected and safely bundled with pallet wrap - super easy to use and prevent the need for adhesives, strapping, or specialist equipment. For easy cutting of your pallet wrap, check out our safety cutters and packing knives that feature retractable blades.
Floor marking tape - Keep your warehouse clearly marked to create easily identifiable work zones, traffic lanes or walkways - pick from 8 different colours for your stand out floor marking.
Do Not Stack Cones - Make sure your more fragile goods and unstable pallets are prevented from damage with do not stack cones. The highly visible red colour cones are designed to be placed on top of pallets to ensure they are not stacked, keeping them secure for delivery. Made from plastic-free, sustainable materials, these do not stack cones are a great eco-friendly warehouse consumable.
Safety
We have a selection of products designed for the safety of staff including anti-fatigue mats, which have been proven to reduce warehouse worker fatigue and pressure on the feet, and our K95 protective face masks that are easily disposable and made from 5 layers of breathable fabric and cloth.
Glue Guns - if you're wanting to create a strong and secure seal on your boxes and your product packaging, our range of glue guns cover entry level, industrial quality light duty glue guns, medium duty, and heavy duty glue guns.
Stationery essentials
For clear marking and labelling of items in your warehouse, our range of high quality pens include permanent markers, highlighters and Bic BallPens. If you need to keep stuff tied together, we stock a wide range of high latex content rubber bands that guarantee repeated use and are fully plastic-free.
Document Enclosed Wallets - Choose from our range of traditional plastic document enclosed wallets that are fully recyclable, or our more sustainable alternatives that are made fully plastic-free out of paper. Both are great for keeping documents, delivery notes, and invoices well protected in transit.
Tape Measures - for all of your taping needs, our Stanley retractable tape measures feature an integrated belt clip offer precise and easy measuring, and can be locked into place.
Refuse Sacks - An everyday classic used to dispose of your rubbish in offices, homes, and warehouses. Our bin bags are made from recycled MPDE polythene and cover a variety of thicknesses to suit anything from light to heavyweight waste.
Pallet & packaging protection
Keep your packaging well protected with our range of cardboard edge boards, great for long term storage or in transit - made from moisture resistant corrugated cardboard for durability and good impact absorption. If you need a protective void fill solution for inside your packaging, our range of sustainable void fill is a great low cost wrapping solution that can easily be recycled to minimise your packaging waste.
Weighbridge Tickets - Weighbridge tickets are ideal for clearly and accurately recording vehicle and load details and are made up of three different sheets glued at the head. Made from carbonless, FSC and PEFC certified paper, they're a great sustainable option.