Padded Envelopes
Padded Envelopes In 78 Great Value Sizes & Styles. From Jiffy Green to Bubble Lined Bags, Plastic-Free to Climate Neutral, Find the Right Padded Envelopes For You In Our Ranges Below.
78 Sizes & Styles Stocked With Mix & Match Bulk Savings On All Products.
Over 20,000 customers, and an Excellent rating on Trustpilot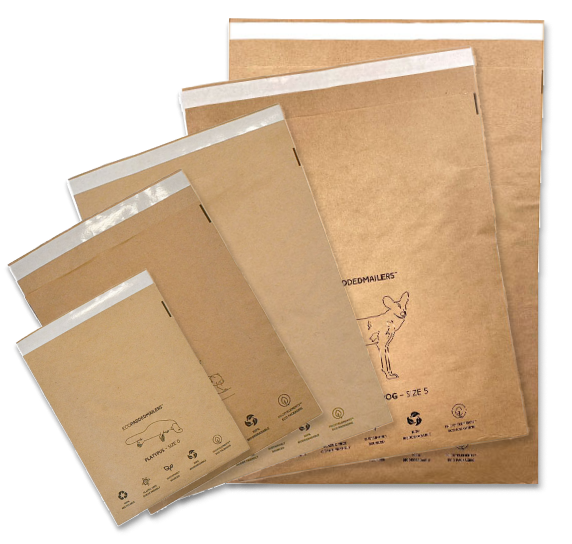 Free Delivery when you spend £250
Offer limited to UK mainland orders exlcusively.
Rated Excellent on Trustpilot
We wear our score as the best-reviewed packaging supplier for thousands of businesses with pride.
Get 1% of your spend back in rewards
That you can donate to one of our charity partners or redeem against your next order.
Mix & Match Savings
Meaning that everything in your basket contributes to your tier pricing.
Samples available on product ranges
Try the packaging or label you're looking for before committing to ordering stock.
Protect Rainforest with every order
You can choose to protect 1,000m2 of rainforest with every order over £30.
Custom Padded Envelopes
We've created millions of custom padded envelopes for all types of businesses, and our expert bespoke team is ready and waiting to help you find the perfect match.
Get Started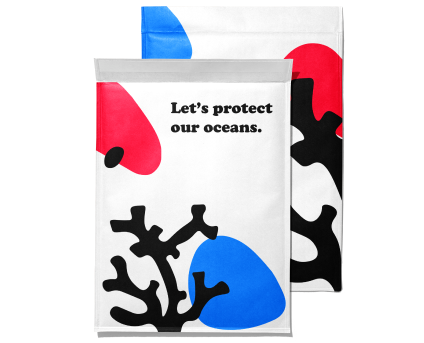 Padded Envelopes are a packaging classic that's been renewed and refreshed to ensure they're a sustainable packaging choice now and into the future. Our range of padded envelopes only contains products that can be fully recycled either because they're plastic free, separatable by your customers, or fully plastic. We've removed the old-style padded envelopes which could not be separated from our ranges and even made our Bubble lined bags range fully climate neutral to give you an affordable, sustainable choice.
Talking of choice, we're aware that our padded envelopes range contains a lot of it so to help you find the perfect padded envelopes for you we've written a guide to our key padded envelopes ranges below. Whichever padded envelopes you choose to buy with us, you can do so with a clear conscience by giving 1% of your spend to our amazing charity partners and by protecting 1000m2 of rainforest every time you checkout here at Priory Direct.
Paper Padded Envelopes – paper recycling in the UK is highly adopted and very effective, it's something we all know and understand, and because of that material recovery rates are great. That's what makes our paper padded envelopes ranges a great sustainable choice. With 20 products across 10 sizes our plastic free paper padded envelopes range has a product for every need.
Bubble Lined Bags™ - our proudly created Climate Neutral Padded Envelopes range was introduced back in 2006 and is now the padded envelope of choice for thousands of UK retailers. Bubble Lined Bags are outstanding value padded envelopes, with all of the Carbon associated with their manufacturing and distribution offset making them climate neutral. A high slip bubble lining and a plastic free peel and seal closure makes bubble lined bags super-fast to pack and an easy separation of the plastic and paper elements along with handy instructions ensure your customers can separate the materials on receipt for maximum recyclability. You'll find 12 popular padded envelopes sizes in this range available in both white and gold.
Jiffy Green Original Jiffy Bags – no padded envelopes range would be complete without Jiffy Bags and the Jiffy Green range is the original and now once again super relevant forefather of the modern Jiffy bag. With a tough oyster kraft outer and a 100% paper padding, Jiffy Green Padded envelopes provide tough protection without compromising on recyclability. Reliable peel and seal closure as standard and 10 popular sizes make this range a great choice if you're looking for strong protective padded envelopes with great sustainability credentials.
Priory Elements Eco Padded Mailers – our Priory Elements ranges all minimise the use of new raw materials, are plastic free, biodegradable, and fully recyclable. They are also sold in partnership with 1 percent for the planet meaning that 1 percent of all padded envelopes revenue from this range goes directly to environmental and planet supporting charities and this great story is represented on each and every bag. With 6 great sizes and outstanding sustainability credentials and markers this range is perfect for those looking to tell a great sustainability story for their brand and to create a positive footprint with their padded envelopes spend.
Sealed Air Mail Lite Bags – just like jiffy bags any respectable padded envelopes range has to contain Sealed Air Mail Lite bags. Just as it says on the tin these bags are super-light to keep your postal costs to a minimum, highly affordable and available in 10 popular sizes. Like our bubble lined bags these bags are also manufactured specifically to enable your customers to separate the paper and plastic elements of the padded envelopes to ensure maximum recycling and material recovery